If I were ever to publish a second edition of Spacetime and Geometry — unlikely, but check back in another ten years — one thing I would like to do would be to increase the number of problems at the end of each chapter. I like the problems that are there, but they certainly could be greater in number. And there is no solutions manual, to the chagrin of numerous professors over the last decade.
What I usually do, when people ask for solutions and/or more problems, is suggest that they dig up a copy of the Problem Book in Relativity and Gravitation by Lightman, Press, Price, and Teukolsky. It's a wonderful resource, with twenty chapters chock-full of problems, all with complete solutions in the back. A great thing to have for self-study. The book is a bit venerable, dating from 1975, and the typesetting isn't the most modern; but the basics of GR haven't changed in that time, and the notation and level are a perfect fit for my book.
And now everyone can have it for free! Where by "now" I mean "for the last five years," although somehow I never heard of this. Princeton University Press, the publisher, gave permission to put the book online, for which students everywhere should be grateful.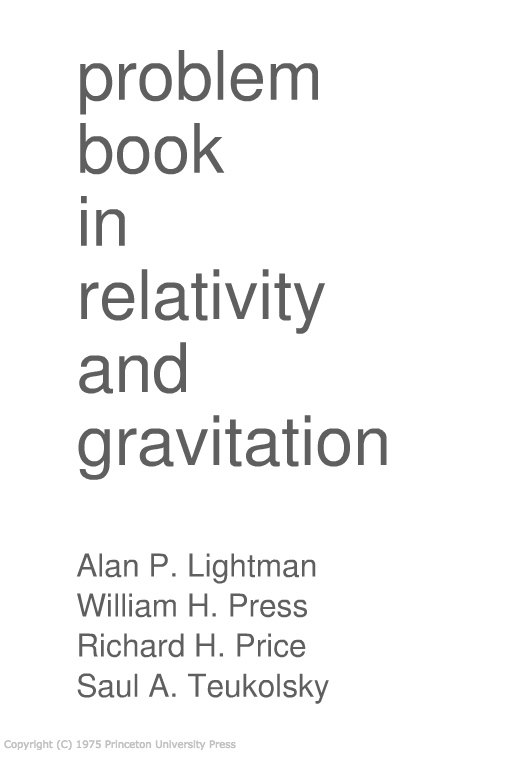 If you're learning (or teaching) general relativity, you owe yourself to check it out.