Faithful readers are well aware of the importance of effective field theory in modern physics. EFT provides, in a nutshell, the best way we have to think about the fundamental dynamics of the universe, from the physics underlying everyday life to structure formation in the universe.
And now you can learn about the real thing! MIT is one of the many colleges and universities that is doing a great job putting top-quality lecture courses online, such as the introduction to quantum mechanics I recently mentioned. (See the comments of that post for other goodies.) Now they've announced a course at a decidedly non-introductory level: a graduate course in effective field theory, taught by Caltech alumn Iain Stewart. This is the real enchilada, the same stuff a second-year grad student in particle theory at MIT would be struggling with. If you want to learn how to really think about naturalness, or a good way of organizing what we learn from experiments at the LHC, this would be a great place to start. (Assuming you already know the basics of quantum field theory.)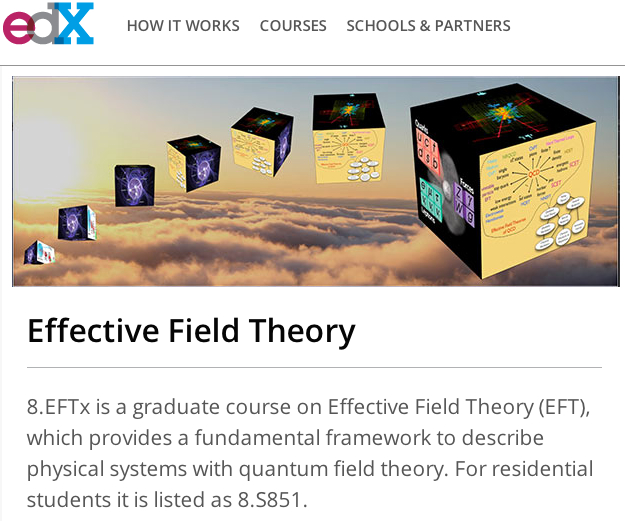 Classes start Sept. 16. I would love to take it myself, but I have other things on my plate at the moment — anyone who does take it, chime in and let us know how it goes.